In case you haven't already figured it out, Franklin, TN, is a wonderful place to raise a family and is great vacation destination. If you are visiting Franklin, or you need to get out of the house, check out these six family-friendly events coming up in 2016.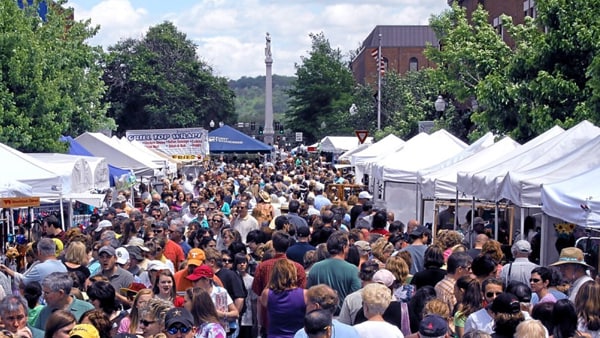 Main Street Festival
The Main Street Festival will return to downtown Franklin during the fourth full weekend of April (April 23-24, 2016). This two-day event is one of the most popular events in Williamson County, and is expected to attract around 125,000 visitors. It will be held in the historic Public Square and Downtown District from 10 a.m. to 10 p.m. on Saturday and from 11 a.m. to 6 p.m. on Sunday.
The main attraction of this family-oriented festival is a juried arts and crafts show, (held on Main Street from First to Fifth Avenues) featuring more than 200 vendors. There will also be two full stages of non-stop musical entertainment, a food court with more than 20 vendors offering a variety of international flavors, and a special area full of activities for children on Third Avenue South between City Hall and the Old Courthouse. With so much for the whole family to enjoy, the Main Street Festival is an event you won't want to miss.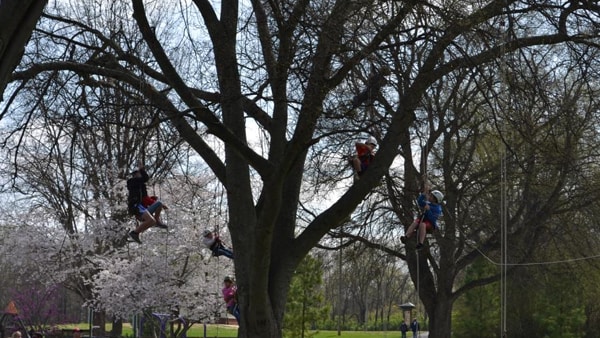 Arbor Day Celebration
On the third Saturday in April (April 16, 2016), the Franklin Tree Commission and the City of Franklin Parks Department hosts an Arbor Day Celebration at Pinkerton Park. This event is perfect for families who want to foster an appreciation for nature in their children. Tim Kovar from Tree Climbing Planet will help individuals climb into the crown of a tree using the rope-and-saddle method. This tree climbing opportunity is offered to the public for free, and all the equipment is provided. There are a few rules, though. In order to climb, participants must be at least six years old and must wear close-toed shoes.
The Arbor Day Celebration will be held from 10 a.m. to 2 p.m. Kids' activities, food, information, and free saplings will also be available.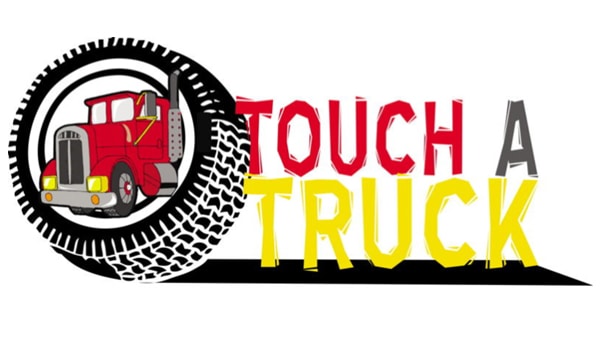 Touch-a-Truck
If you have any children in the "cars and trucks" phase, keep the evening of May 20th free on your 2016 calendar. From 5 to 8 p.m. on that Friday, Jim Warren Park will host the unique Touch-a-Truck event. A variety of trucks, equipment, and vehicles will gather at the park for kids to touch, climb on, and explore — with parental supervision, of course. Music, food, and inflatables will also be available. The event is free (except any food you choose to purchase) and will feature fire trucks, police cars, tractors, tow trucks, backhoes, and more.
Franklin on the Fourth
Downtown Franklin also hosts a Fourth of July celebration each year with arts, crafts, and entertainment. The Children's Parade is a particularly popular annual tradition. If 2016 follows the pattern of previous years, festivities downtown will begin at 10 a.m. and conclude at 8 p.m., so that everyone can head to the Park at Harlinsdale Farm in time to catch the city's fireworks display around 9 p.m.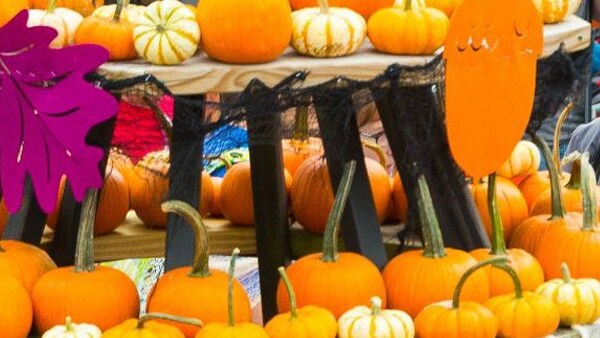 Pumpkinfest
Head to downtown Franklin on the Saturday before Halloween (October 29, 2016) for the fall festival known as Pumpkinfest. This festival will be held along Main Street from 10 a.m. to 6 p.m. Park in the downtown area or pay $1 per person and ride the shuttle from Church of the City or Harlinsdale Farm.
Third Avenue South will once more be dedicated to children's activities, from face painting to bouncy houses. Several costume contests will be held in the Public Square, and a chili cook-off will take place on Third Avenue North. In addition to two stages featuring live music and dance performances, you can watch extreme pumpkin carving or daring aerial feats performed by the Beyond Wings circus group from Nashville. Arts and crafts vendors can be found on Main Street from Second to Fifth Avenues, and street food vendors will be located around the Public Square and on Fourth Avenue South.
Dickens of a Christmas
Don't forget downtown Franklin's final event of the year: Dickens of a Christmas. The 2016 dates haven't been posted yet, but it was held on the second weekend of December in 2015 (its 31st year). This festival uses the Victorian architecture of historic downtown Franklin as a backdrop for costumed characters from the novels of Charles Dickens — including "A Christmas Carol" and "Oliver Twist." Festival-goers are encouraged to wear Victorian-style clothing and enjoy the many period-themed attractions, from sugar plums and roasted chestnuts to horse-drawn carriage rides and a town song to conclude the evening.
Families of all ages will enjoy the many festivals and events held in downtown Franklin and nearby parks each year. Take advantage of these opportunities in 2016 to spend time learning, playing, and growing with your family.