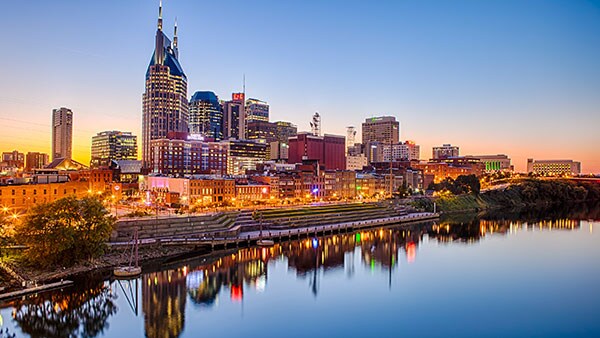 7 Events in Franklin & Nashville Worth Experiencing in 2016
Nashville, Tennessee, is also known as Music City, and for a good reason since it is one of the most exciting country music capitals in the world. However, although the music is rich, varied, and always easy to dance to, Nashville has more going on than concerts and performances at local venues and dive bars. Both the city itself and the surrounding areas are gorgeous, filled with interesting people and activities, and dotted with festivals, annual events, and a few well-kept secrets that you can only discover if you visit and go on a Tennessee treasure hunt.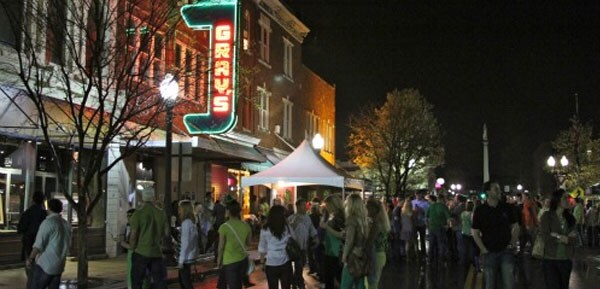 Head to Franklin for the Main Street Brew Fest
If you have a thing for craft beer, Franklin, Tennessee, is your go-to. Although the exact dates of the annual Main Street Brew Fest haven't been announced yet, the festival takes place in March just as spring makes an appearance in the town's picturesque streets. The Brew Fest is fairly short, which means you'll have time to pack in several different activities. Prices haven't been announced yet either, but you'll need a ticket as well as valid ID proving you're at least 21.In addition to sampling local craft beers featuring a wide range of tastes and techniques, the festival has a lively party vibe. It takes place in the evening and includes live music, amazing bagpipes, and fabulous food. Main Street, where the festival takes place, is open to pedestrians, and the restaurants and shops on and around Main Street are open for business. Why not make a day of it? Enjoy your proximity to the town's historic retail district and go shopping before heading to Main Street for drinks, dinner, and more drinks. Keep up with #MainStreetBrewFest for updates.
Find a New Style at Nashville Fashion Week
Did you know that, in addition to Paris and New York, Nashville has a fashion week? It's one of the South's many well-kept secrets, and it's worth a week's trip. The event is about more than just fashion. It benefits the Nashville Fashion Forward Fund, which is part of the Community Foundation of Middle Tennessee. The fund provides financial aid and opportunities to community members with a passion for fashion and ties to this diverse region.
As you no doubt expect, however, fashion is a big part of the week's events. Shows by up-and-coming designers and local innovators provide a contrast to fashion shows in other parts of the world. It's all about media and marketing, too, and as befitting any event in Nashville, the celebrations are usually citywide. There's food, music, and other forms of entertainment, as well as shopping galore and opportunities to network or to discover the next big It designer.
For 2016, Nashville Fashion Week takes place from April 5 to 9. Tickets are still available, so why not spend some of April in Music City?
Experience History at the Nashville Film Festival
Nashville also boasts its own film festival, which takes place at Regal Green Hills Cinema from April 14 to 23, 2016. It's a big deal, being that it's one of the country's longest-running film festivals. This year, it's celebrating its 47th birthday. There are around 280 films screened each year, coming in from more than 50 countries. The films include narrative movies, documentaries, animated movies, and experimental shorts. Guests can also take part in a variety of workshops and panel discussions, which is more than enough to tempt most film buffs.
And yes, it's entirely possible that you might just meet a celebrity or two.
Make a Weekend Out of the Main Street Festival
Franklin's Main Street is a happening place. The month after the Brew Fest, it hosts the Main Street Festival, which is one of the town's most popular annual activities. It's the place to go if you want to shop or sell your art and crafts, listen to live music, and sample international cuisine. It's also perfect for kids, with entertainment and play areas devoted to little ones.
As for the arts and crafts, the booths and tents stuff the street. The festival attracts around 125,000 visitors, meaning there is always lots of potential to buy and sell. Plus, there's a juried show of 200 artists and vendors, displaying a wide selection of talents:
woodworking
painting
jewelry
pottery
furniture
photography
stained and painted glass
iron work
The event takes place on Saturday, April 23, 2016, from 10 a.m. to 10 p.m. and on Sunday, April 24, 2016, from 11 a.m. to 6 p.m. Schedules for live music, entertainment, and kid-friendly activities are continuously updated as the festival gets close, and there's a hashtag for this much-loved local event, as well: #MainStreetFest. Maybe it's time to start planning a spring road trip.
See the Iroquois Steeplechase Up Close
If you love horses and hats, the Iroquois Steeplechase is the new top event in your social calendar. The same is true for around 25,000 other guests on the big day. Throughout the years, some of the best horses to ever race have been Iroquois winners. Every year, it takes place on the second Saturday in May, so head to Percy Warner Park in your most dramatic hat or your most tailored seersucker suit on May 14, 2016. As a guest, you can choose between:
tailgating
general admission
Tents in the Turn
individual tailgating and shuttle pass
the family area and tailgating section
Skybox Suites
the Hunt Club
Hospitality Village
If you're ever going to go, this is the year to do it. The Steeplechase celebrates its 75th year in 2016, so the parties are destined to break records.
Find the Beat at Bonnaroo
Remember, Nashville is Music City, but it's not all about country music. Bonnaroo is one of the most popular music festivals in the country, if not the world, and since it's celebrating its 15th birthday in 2016, the line-up is a must-see for any music lover. Between June 9 and 12, festival-goers have the opportunity to see Pearl Jam, Ellie Goulding, Death Cab for Cutie, Macklemore & Ryan Lewis, Haim, Ween, Tyler the Creator, and dozens more. There are big names, up-and-comers, and unexpected guests, such as Judd Apatow.
The party at Bonnaroo is always about more than the music, however, even though that's the central celebration, the thing that brings together every guest, performer, and crasher. From food and entertainment venues to networking opportunities and workout activities, there are loads of sources of entertainment. You can even help save the planet at Bonnaroo.

Learn to Waltz at the Heritage Ball
If you're looking for something high-class and ultra chic during a visit to Franklin, the Heritage Ball puts to shame even some of Nashville's gala events. At $375 per person, it should. However, you won't find a more elegant way to spend a September evening, and it's all for a good cause. In addition to donning your most beautiful black-tie threads, you'll enjoy a craft cocktail hour, a delicious farm-to-table menu courtesy of Homestead Manor, a hometown favorite, a silent auction, and dancing to two live bands.
Is there a better way to spend a night? Tickets are on sale now, but the date has yet to be announced.
Franklin and Nashville both have so much to offer, and it goes far beyond the traditional must-sees. Since there are a variety of activities so close together and since the area is captivating anyway, it never hurts to plan a week-long visit — or maybe even two.